ZhonyYi has just announced a new and improved Zhongyi Mitakon Speedmaster 35mm f/0.95 Mark II lens. The price is $799, designed for Sony E, Fuji X, Canon EOS-M mirrorless cameras. Here are several official sample images.
Zhongyi Mitakon Speedmaster 35mm f/0.95 Mark II—

$799

— Adorama
Technical specifications: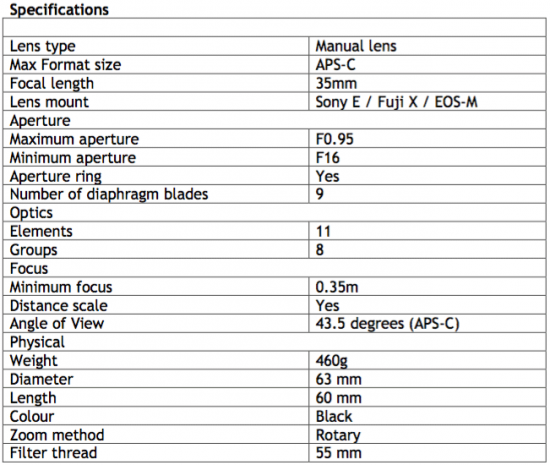 Features:
Exceptionally fast 35mm lens features an f/0.95 maximum aperture for selective focus control and working in low-light conditions.
Designed for use with APS-C-sized image sensors, this lens provides a 35mm-equivalent focal length of 52.5mm.
Six extra-low dispersion elements reduce chromatic aberrations and distortion as well as contribute to notable image sharpness and clarity.
Manual focus design is complemented by both depth of field and distance scales for utilizing pre-focusing and zone focusing techniques.
A ten-bladed aperture contributes to an aesthetic out-of-focus quality.
Sample images: (Click to see the Zoom)